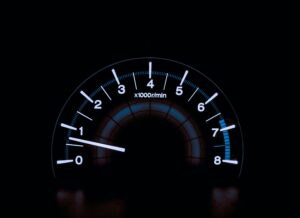 AUTHOR: Jason J. Roque, CFP®, APMA®, AWMA®
TITLE:    Investment Adviser Rep – CCO
TAGS:   TikTok, Stimulus, China, Jobs





Markets expanded for the holiday shortened week. Strong fundamentals pushed the needle, but does the forecast look bright?
Monday
Volatility overnight Sunday subsided to a clear upward trend for markets on Monday morning. The week opened up with a bang as Markets surged by over 1%. Strength was focused more in cyclical stocks as energy and financials posted a rebound from the previous week's losses.
Tuesday
The rally was on Tuesday as markets celebrated a rise in pending home sales. Also, oil rose on strong industrial data out of China. This brought a close to what turned out to be an extremely profitable Q2. Albeit following an extremely damaging Q1!
Wednesday
Q3 started much as it closed, with an up day. News of virus increases did not send markets lower as the focus was shifted to promising data out of a Pfizer vaccine trial. The S&P 500 rose 0.5%.
Thursday
Markets continued their climb on Thursday as jobs were in focus. The unemployment rate fell from 13.3% to 11.1% as the economy added nearly 5M new jobs. June re-openings really spurred on the jobs numbers. Concerning, however, is the persistently low participation rate which came in at 61.5% (also driving down the unemployment figure). Due to the rare Friday holiday, we got initial jobless claims on the same day. Those came in persistent at nearly 1.5M, but this was not enough to dampen the mood from the success of June's re-opening.
Friday
Markets were closed in observance of Independence Day.
Conclusion
This was a good rebound week from the prior week's losses. Between strong job data, vaccine hopes, and treatment improvements investors had enough positive data to push ahead. Concerns about COVID are still lingering. As case counts rise and state closures increase, look for markets to start to respond.
~ Your Financial Future… Our Services… Together! ~
Your interest in our articles helps us reach more people. To show your appreciation for this post, please "like" the article on one of the links below:
FOR MORE INFORMATION:
If you would like to receive this weekly article and other timely information follow us, here.
Always remember that while this is a week in review, this does not trigger or relate to trading activity on your account with Financial Future Services. Broad diversification across several asset classes with a long-term holding strategy is the best strategy in any market environment.
Any and all third-party posts or responses to this blog do not reflect the views of the firm and have not been reviewed by the firm for completeness or accuracy.