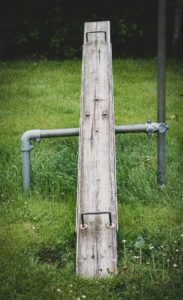 AUTHOR: Jason J. Roque, CFP®, APMA®, AWMA®
TITLE:    Investment Adviser Rep – CCO
TAGS:   Homes, Vaccine, Jobs, COVID





The week was a bit of a seesaw, but are there signs showing things are improving?
Monday
States began to reopen their economies including Alaska, Colorado, Georgia, South Carolina, Tennessee and Texas. Fears remain of a resurgence in cases; however, economic activity will slowly come back online. Efforts are not being federally coordinated. Each state will have varying timelines for different businesses re-opening based on their local exposures.
Tuesday
Markets opened on a positive note as states easing restrictions brought hopes of economic activity. CB consumer confidence fell firmly to 86.9. This caused markets to wipe out gains for the day. Fears rose as upcoming consumer-based earnings reports came into focus.
Wednesday
US GDP reported for Q1 2020 came in at -4.8%, pending home sales fell, and oil inventories rose by 8M. Oh yeah and the S&P 500 climbed 2.66%! Much of this came from a Federal Reserve Statement that confirmed their continued support of the economy. Additionally, positive data was released regarding a Gilead Sciences drug that is being studied as a treatment for COVID-19.
Thursday
Initial jobless claims came in at 3.8M job losses. Shell announced that it was slashing dividends, though understandable given the oil outlook, it was not expected. This move caused markets that were already down on unemployment data to dig a deeper hole.
Friday
US ISM Manufacturing data came in at 35.3 in April, down from 37.4 in March. As a reminder, 50 marks breakeven, with figures below 50 signaling a contraction. This data was not a surprise as the lockdown continues. We should expect similar but improving numbers for May as the economy begins to re-open.
Conclusion
With all that was going on the markets barely moved last week. There was a strong mix of weak current economic data blended with hopes for future prospects. Economies began to re-open and a potential treatment kept markets from shedding too much weight. The news cycle is constant and ever changing, as always, stay cautious, but signs of optimism are out there!
~ Your Financial Future… Our Services… Together! ~
Your interest in our articles helps us reach more people. To show your appreciation for this post, please "like" the article on one of the links below:
FOR MORE INFORMATION:
If you would like to receive this weekly article and other timely information follow us, here.
Always remember that while this is a week in review, this does not trigger or relate to trading activity on your account with Financial Future Services. Broad diversification across several asset classes with a long-term holding strategy is the best strategy in any market environment.
Any and all third-party posts or responses to this blog do not reflect the views of the firm and have not been reviewed by the firm for completeness or accuracy.