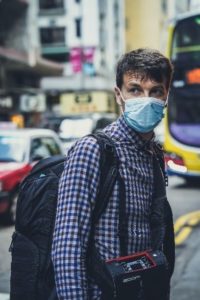 | | |
| --- | --- |
| | AUTHOR: Jason J. Roque, CFP®, APMA® TITLE: Investment Adviser Rep – CCO TAGS: Corona virus, GDP, USMCA, Brexit |
Markets retreated and there were several data points that could have caused it. What pushed Markets back?
European Union (EU)
Brexit actually happened! Really it did! As expected however, nothing is going to change until December 31st. Over the next 11 months the UK will have to negotiate a trade deal with an EU. This will not be easy since the EU wants to make an example of the UK. The tougher they are on the UK, the less likely other nations would be to attempt an exit.
EU GDP came in at a mere 0.1% for the 4th quarter. This reinforces concerns that the EU is struggling to stave off a recession. German business confidence is down, but manufacturing appears to be slowly improving.
The US
The USMCA is one step closer to being implemented. President Trump signed off on it last week, following ratification from the house. The last step is for Canada to confirm the deal.
GDP for the 4th quarter came in at 2.1%, which was the same rate as the 3rd quarter. Preliminary results show a GDP for 2019 that sits at 2.3%. This is the first of three reports of 4th quarter GDP. Hopefully the revisions are not to the downside.
Earnings season is well underway, and the year appears to be closing out on a high note. 4th quarter earnings are projected to come in just under break even. This doesn't sound good, but all of 2019 has been running in negative territory. This raises the prospect of GDP figures improving across revisions in the next few months.
China
The Corona Virus started to level out late last week, however fears over contagion rocked markets late in the week. By the weeks end it was less deadly, but spreading more quickly and to more people than SARS ever did. The containment of this virus will be difficult with its 14-day incubation period. As China Quarantines regions of the country, concerns are rising that oil demand is going to suffer tremendously. OPEC and friends (Russia) are meeting this week to determine if production cuts are in order to support oil prices.
Conclusion
There was plenty that could move the markets last week. The risks and uncertainties surrounding the Corona Virus dominated market activity. The volatility associated with it are likely to remain until there are 14 consecutive days without a new case.
Your interest in our articles helps us reach more people. To show your appreciation for this post, please "like" the article on one of the links below:
FOR MORE INFORMATION:
If you would like to receive this weekly article and other timely information follow us, here.
Always remember that while this is a week in review, this does not trigger or relate to trading activity on your account with Financial Future Services. Broad diversification across several asset classes with a long-term holding strategy is the best strategy in any market environment.
Any and all third-party posts or responses to this blog do not reflect the views of the firm and have not been reviewed by the firm for completeness or accuracy.