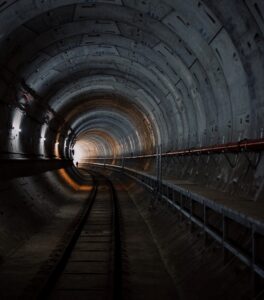 AUTHOR: Jason J. Roque, CFP®, APMA®, AWMA®
TITLE:    Investment Adviser Rep – CCO
TAGS:   S&P 500, Stimulus, COVID, Jobs, Services




Stocks fell, but is there reason to believe there is a light at the end of the tunnel?
Monday
Markets jumped on Monday as news over the weekend was fairly optimistic. AstraZeneca has resumed their vaccine trial and Pfizer indicated they will know in October if their vaccine works. Markets were led by last weeks laagered, the Nasdaq.
Tuesday
Capacity utilization rose and oil inventories fell. Markets responded to light economic data by rising for most of the day and paring gains into the close.
Wednesday
The CDC indicated that most Americans should expect a vaccine to be available in Q2 and Q3 of 2021. Additionally, the Federal Reserve Board's (FRB) closing press conference occurred. The FRB chair indicated that rates would remain near the zero-bound likely until 2023. This energized trading and the markets climbed. The energy faded, however, as emphasis shifted to the request of additional fiscal stimulus from the FRB.
Thursday
Housing starts and building permits both slipped on Thursday. The day started well as markets were lifted by news of new unemployment filings at 860K. While high, it is consistently falling below 1M. That optimism faded leading to a 1% loss on the S&P 500. Tech losses led the market lower again. It appears a repricing is underway as Tech stocks led the post COIVD rally.
Friday
Consumer sentiment rose, but markets still tumbled again on Friday. Likely having to do with a lack of excitement in being long the market going into a weekend. There is an expectation that the removal of TikTok and WeChat from app stores will occur on Sunday.
Conclusion
The S&P 500 fell about 2% on the week. Adding to the totals since the 3rd of September. The drive towards a correction increased on Friday as the 50-day moving average was crossed (a key technical indicator). At the same time, we saw energy rise 2% and financials fall only 1%. These movements strengthen the thesis that the beginning of the end of the recession could be upon us.
~ Your Future… Our Services… Together! ~
Your interest in our articles helps us reach more people. To show your appreciation for this post, please "like" the article on one of the links below:
FOR MORE INFORMATION:
If you would like to receive this weekly article and other timely information follow us, here.
Always remember that whilethis is a week in review, this does not trigger or relate to trading activity on your account with Financial Future Services. Broad diversification across several asset classes with a long-term holding strategy is the best strategy in any market environment.
Any and all third-party posts or responses to this blog do not reflect the views of the firm and have not been reviewed by the firm for completeness or accuracy.