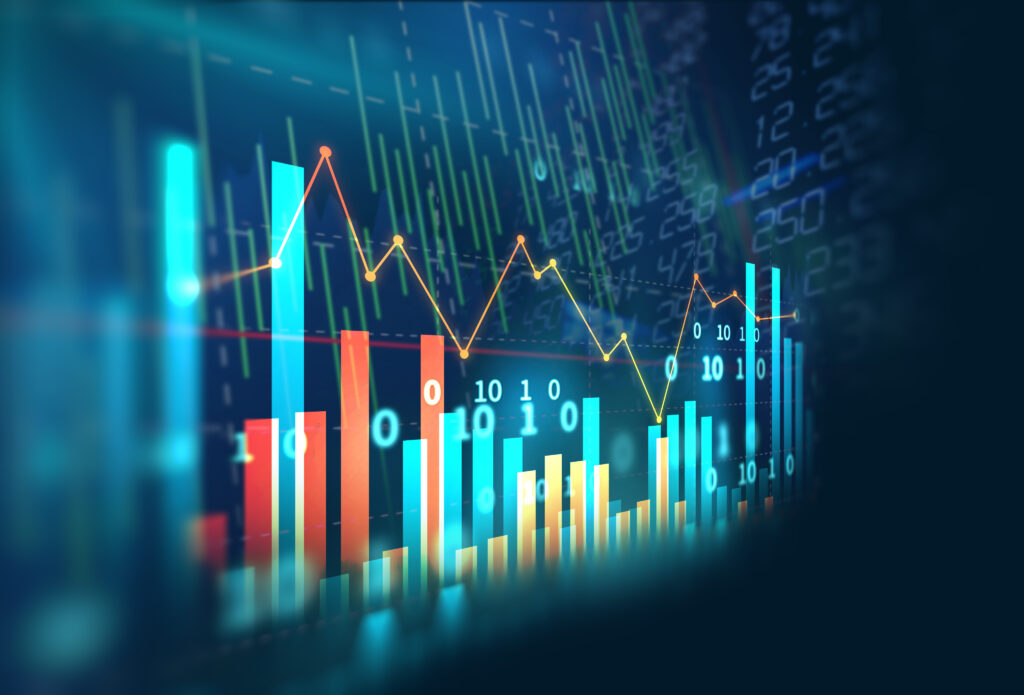 AUTHOR: Jason Roque, MS, CFP®, APMA®, AWMA®
TITLE: Investment Adviser Rep – CCO
TAGS: S&P 500, NASDAQ, UK, Rates, PCE
Markets retreated throughout April. Should we expect 'Sell in May & Go Away' or is there a reason for hope?
Monday                            S&P 500 0.02% | NASDAQ 0.14%
The trading week opened deep in the red. The week was expected to be weak as technology companies were reporting. The equity markets climbed throughout the day, but it was not enough to end in the green. Interestingly, the 10-year treasury retreated, lending to the climb in equity prices throughout the day.
Tuesday                            S&P 500 2.84% | NASDAQ 3.95%
Markets pushed lower curtesy of technology stocks. Safe haven bonds caught a bid on the day as interest rates fell in response to the broad equity sell-off. Markets are now near their lows from early March.
Wednesday                      S&P 500 0.21% | NASDAQ 0.01%
Equities attempted to gain on the day, but their momentum faded late in the day. Facebook was set to report earnings after hours and concerns may have caused late selling. The 10-year treasury rose 0.1% on the day (rates and price move in opposite directions).
Thursday                          S&P 500 2.47% | NASDAQ 3.06%
In a major course reversal of recent sessions, markets rose substantially on Thursday. The move came in spite of a surprise contraction in the US economy. GDP was expected to rise 1% and actually fell 1.4%. The market turn may have come as a weaker economy creates less reason for the Federal Reserve Bank (FRB) to be aggressive. The 10-year treasury remained fairly unchanged, which is the bond markets way of saying, not so fast. This indicates FRB moves should remain as previously expected.
Friday                               S&P 500 3.67% | NASDAQ 4.17%
Whelp, that was short lived. The rally from Thursday was completely erased on Friday as markets tumbled right from the open. Amazon earnings disappointed sourly and served up a sell off on Friday. AMZN alone fell over 14% on the day.
Conclusion                       S&P 500 3.27% | NASDAQ 3.93%
Markets successfully swept the month of April. All four weeks were down. The month opened with FRB minutes announcing quantitative tightening and markets did not need much else to start the retreat. One out of every five years (on average) we get a 'Sell in May and Go Away' where markets retreat. Could this be inverted as the first four months only saw one month of gains? Friday's rout of markets may be reason to think so. The S&P and NASDAQ have revisited their February lows and Friday's sell-off was broad and extended. Generally, that is the type of sell-off that sets a floor. Of course, the FRB meeting on the 4th could change all that. Some hope exists for a more dovish Fed given the lower GDP and softening core PCE (Inflation).
~ Your Future… Our Services… Together! ~
Your interest in our articles helps us reach more people. To show your appreciation for this post, please "like" the article on one of the links below:
FOR MORE INFORMATION:
If you would like to receive this weekly article and other timely information follow us, here.
Always remember that while this is a week in review, this does not trigger or relate to trading activity on your account with Financial Future Services. Broad diversification across several asset classes with a long-term holding strategy is the best strategy in any market environment.
Any and all third-party posts or responses to this blog do not reflect the views of the firm and have not been reviewed by the firm for completeness or accuracy.