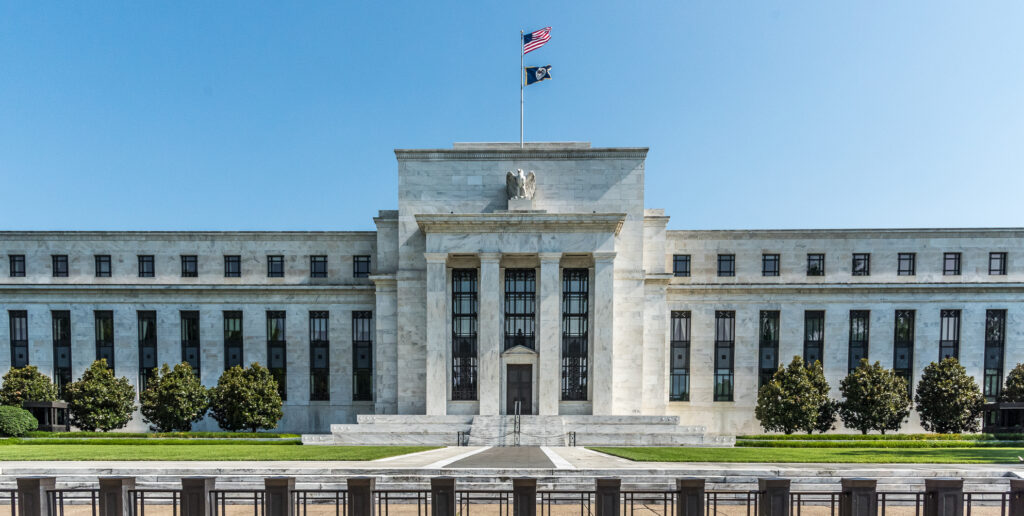 AUTHOR: Jason Roque, CFP®, APMA®, AWMA®
TITLE: Investment Adviser Rep – CCO
TAGS: S&P 500, NASDAQ, JPM, Rates, Jobs
The Fed raised rates again… With the Fed's hiking cycle ending does the turmoil come to a close as well?
Monday S&P 500 0.04% | NASDAQ 0.11%
This was the first opportunity for markets to respond to the failure of First Republic. Over the weekend the FDIC brokered a deal for JP Morgan Chase (JPM) to take over First Republic Bank. While markets did not move dramatically, bank stocks fell and interest rates rose. Some of the rate rise may have been the result of better-than-expected economic data out on Monday. ISM Manufacturing outperformed expectations as did construction spending.
Tuesday S&P 500 1.16% | NASDAQ 1.08%
Continued banking turmoil and job openings stole the show on Tuesday. The JOLTs job opening report came in at a softer than expected 9.59M openings. This is down from 9.974M last month and a peak of 11.885M one year ago. Fewer jobs' signals softening of future hiring. It may not be immediate but look for this softening to start impacting future jobs reports.
Wednesday S&P 500 0.70% | NASDAQ 0.46%
The Federal Reserve Board (FRB) took center stage on the day as they raised interest rates by 0.25%. Without the word 'Pause' they essentially indicated that moving forward they will be taking a wait and see approach. Markets should have welcomed the results of this meeting, but rather they ended in the red. This may be due to FRB comments around not expecting to cut interest rates at any point in 2023.
Thursday S&P 500 0.72% | NASDAQ 0.49%
May the 4th be with you! Markets continued their march lower, as the focus was on 'at risk' banks like PacWest. Mitigating the losses was a heavy flow of earnings reports that outperformed expectations. With 52 companies reporting only 11 missed expectations. Initial jobless claims continue to come in at a more elevated 240K+level. The higher level of job losses could signal a worse than expected jobs report on Friday.
Friday S&P 500 1.85% | NASDAQ 2.25%
Happy Cinco de Mayo! Also, Happy Jobs Friday! Markets surged to end the week. The move was spearheaded by Apple (AAPL) earnings that beat estimations Thursday evening. Jobs data did not disappoint! It showed a job market that is not losing ground despite on-going job losses. The unemployment rate fell to 3.4% in a month where the participation rate expanded. Nonfarm payrolls increased by 253K when only 180K adds were expected. Average hourly earnings (a leading indicator of inflation) rose to 4.4%. This still marks one of the lower readings since September of 2021. As a result of the inflationary risk, interest rates on the open market rose.
Conclusion S&P 500 0.80% | NASDAQ 0.07%
The S&P 500 struggled most this last week as the bank failure of First Republic spooked markets. Interestingly short-term rates weakened throughout the week while longer dated treasuries firmed. 2-year and 10-year treasuries are still inverted, but by only .50%.  For reference, the difference on March 9th (before the fall of SVB) was 1.07%. 0.50% is still a long way to go to a normalized yield curve, so more turmoil should be expected in coming months.
~ Your Future… Our Services… Together! ~
Your interest in our articles helps us reach more people. To show your appreciation for this post, please "like" the article on one of the links below:
FOR MORE INFORMATION:

If you would like to receive this weekly article and other timely information follow us, here.

Always remember that while this is a week in review, this does not trigger or relate to trading activity on your account with Financial Future Services. Broad diversification across several asset classes with a long-term holding strategy is the best strategy in any market environment.

Any and all third-party posts or responses to this blog do not reflect the views of the firm and have not been reviewed by the firm for completeness or accuracy.